You will find a small range of bits and pieces, which I hope will be of interest. I have discovered how to design things to my own needs using CAD, and to write instructions which meet my own standards.
Please do browse the website and use it to order online.
Alternatively, you can order by post, with details on the Contact Us page.
One of the most popular items is the mounting plate for Sprat & Winkle couplings. I designed this to help me mount couplings on an easy and consistent basis. You will find more details here.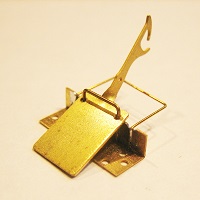 To help you, there are free downloads available of the instructions for each item in the range. You'll find them in the Downloads page.
There are also a number of components from the old "5522" range which I acquired when the previous owner ceased trading. I may re-introduce more as I do test-builds and write instructions for them.
To enquire about kits please email us on info@5522models.co.uk.
Thanks!