This is another item that I designed to help with my modelling. Over the years I have become frustrated with the type of rocking W-iron that uses a "tab and slot" method of fixing the rocking part to the pivot on the baseplate. Whilst I'm sure it is possible to make these work perfectly, I either twisted the tabs too much and locked the thing solid, or left them so loose that the axle could twist with all of the problems for smooth running that causes.
So I set out to design a simple etch to enable these W-irons to pivot freely but securely on a centre point. I did this by making a new baseplate. This replaces the twisted brass tabs with a robust rod which runs from side to side.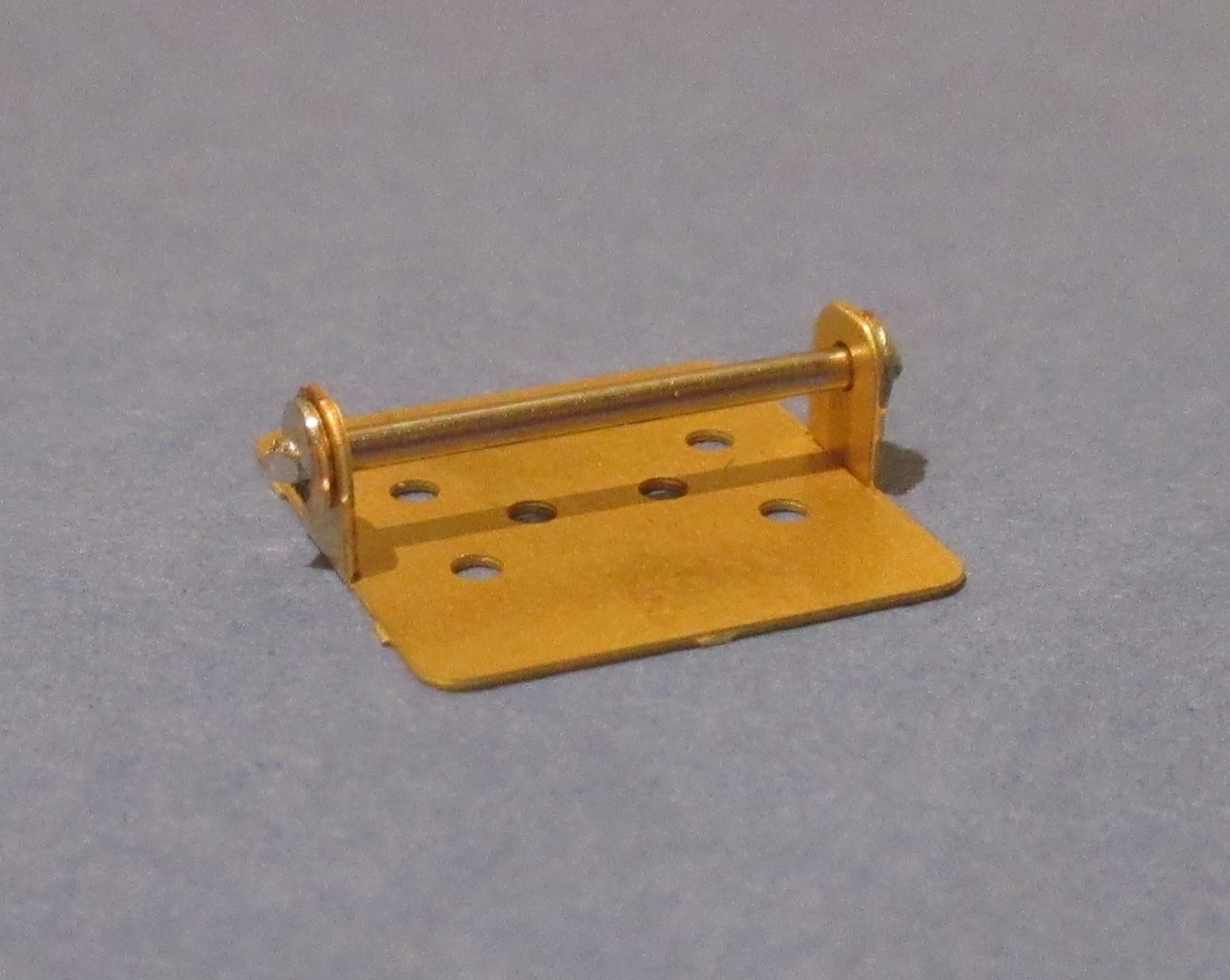 The baseplate contains a series of grooves and holes to make sure that it fixes firmly to the floor of your vehicle.
This comes with full instructions, and a length of straight rod sufficient to make up five units.  As you use the original "fixed" W-iron in an unmodified way, then each pack is sufficient for five vehicles.
WIM – Single etch sufficient for five vehicles – £4.00
If you would like to see the instructions for these components, please click here:  instructions
To add to your shopping cart, and pay by Paypal, simply click on the buttons above. Postage will be added automatically at the checkout stage. For ordering in other ways, including details of postage, please see the Ordering page (opens in new window).