The 5522 Models range contains a number of items that will help you to build or detail your models. I am designing these parts for my own modelling, or to help that of friends, so you never know what will turn up next.
Great Eastern Railway Discs and Boards
These GER discs and destination board arose from my building of a GER E22 0-6-0 kit. I needed extra parts, so decided to etch my own. These parts are drawn to 4mm scale based on prototype dimensions published by the Great Eastern Railway Society, one of the premier line societies and a great source of information.
The etch includes enough parts for number of locomotives, depending on the placement of the discs and boards to represent a particular prototype or service. There are twelve headcode discs, and four destination boards, with accompanying brackets for mounting them.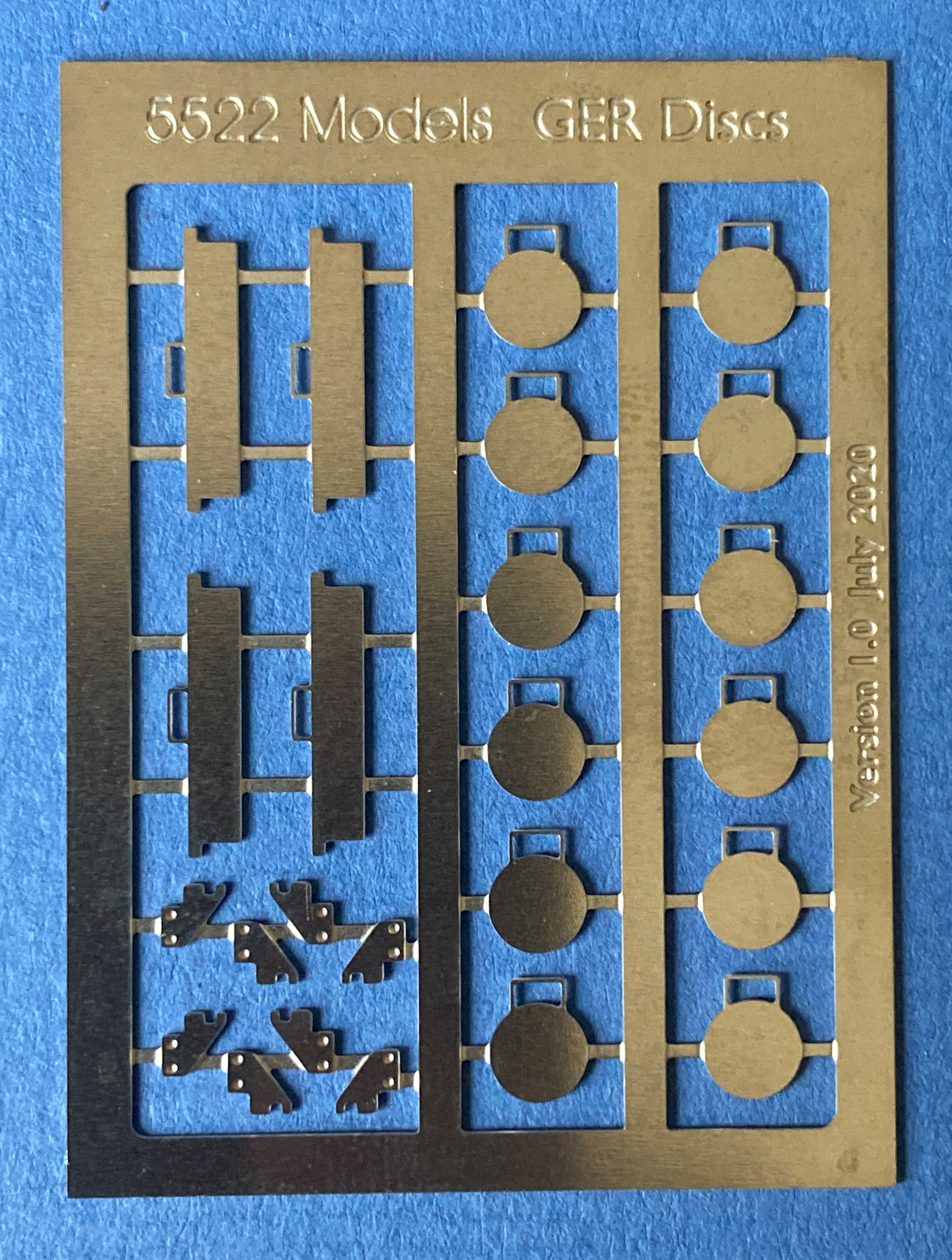 The etch is in nickel-silver, allowing the fine detail of the handles to be produced.
GEDB – Single etch sufficient for four locomotives – £4.00
Great Eastern Railway Lamp Irons
Again, these parts were the result of seeking to improve a kit. Looking at photos of the prototype I realised that GER lamp irons had a distinctive shape, with a particular flange where they were fixed to the footplate. Researching the details from the Great Eastern Railway Society gave me the dimensions.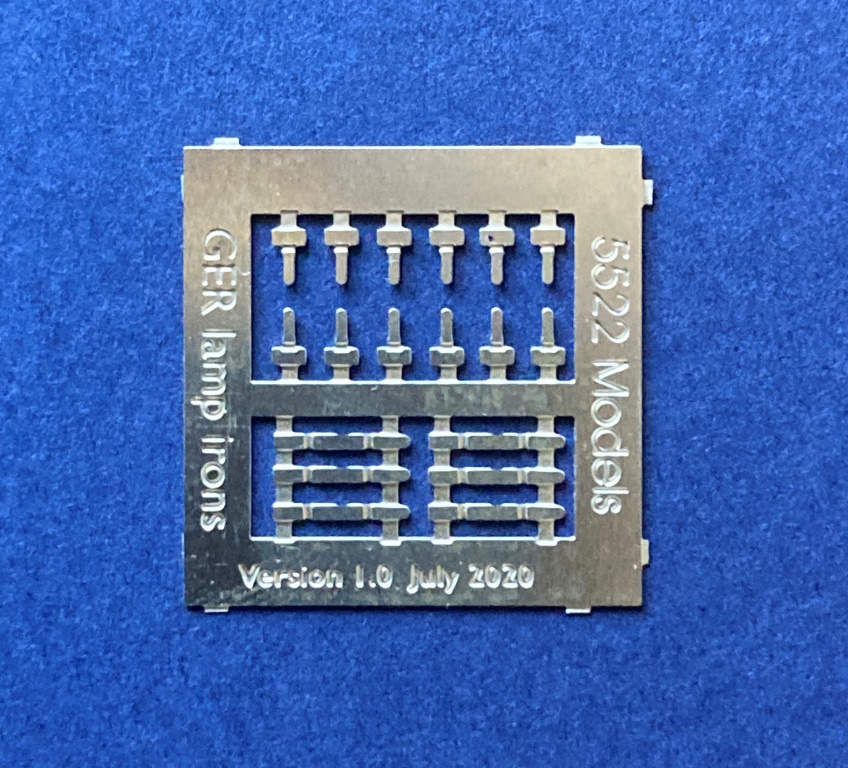 The etch includes enough parts for number of locomotives. Note that the footplate lamp irons are deliberately in opposite orientations in this image. This is to show the riveted base fully.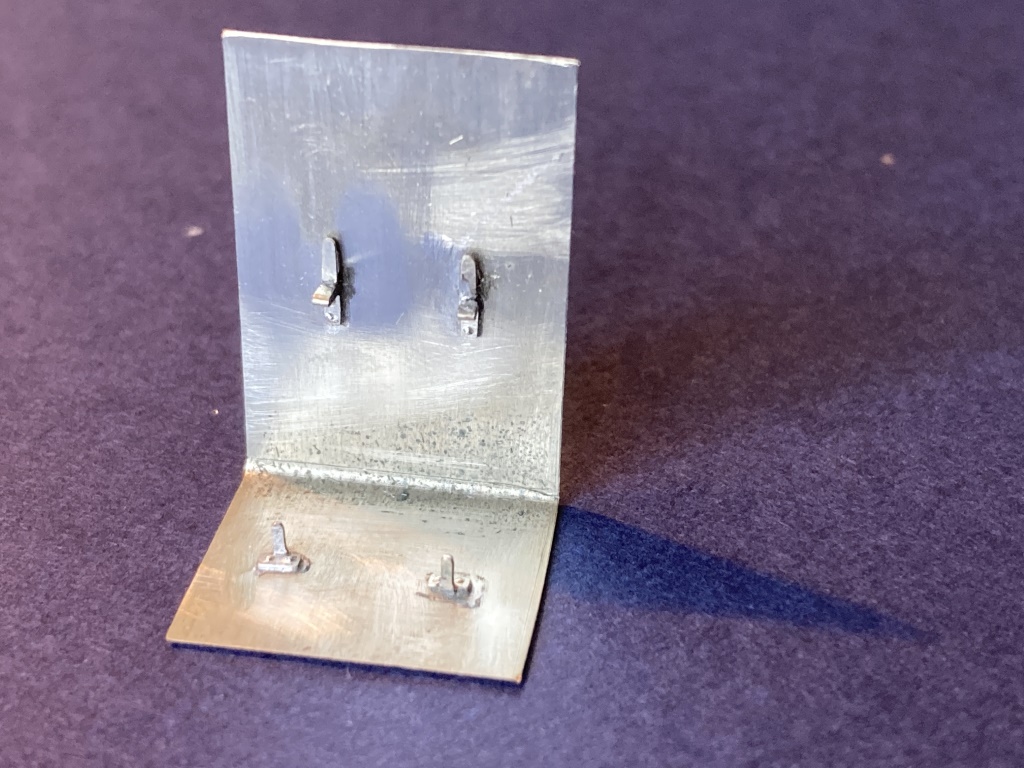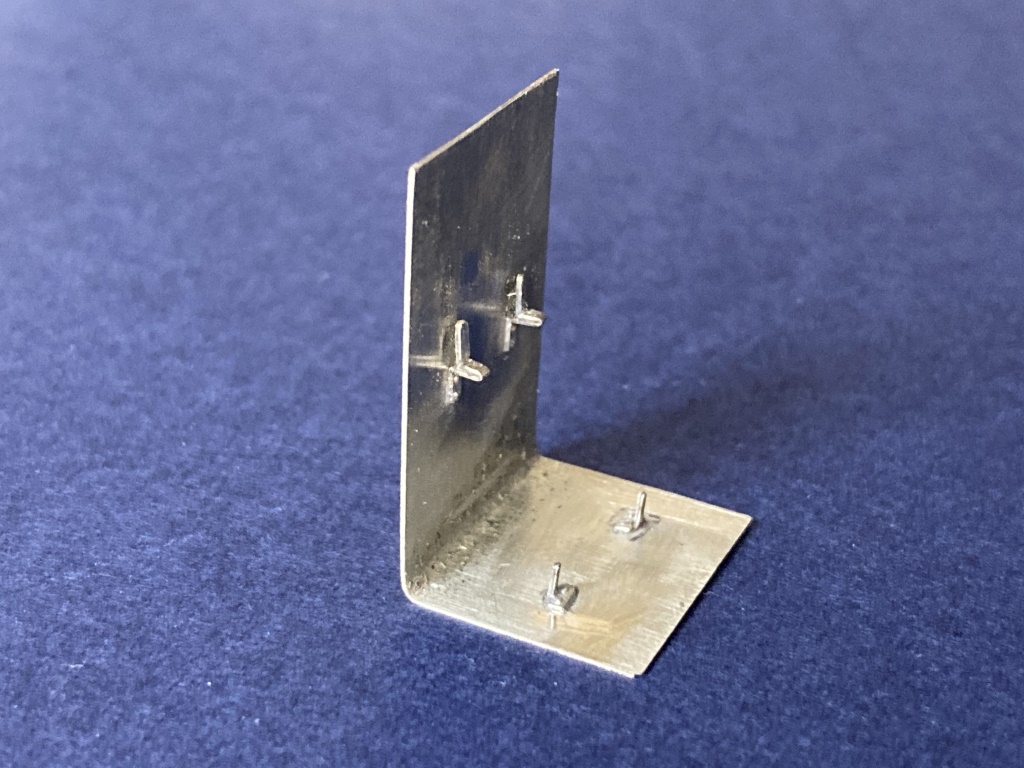 The upright lamp irons show a prototypical gap to the rear, so that a lamp can be slipped on between the iron and the bunker/tender face.
GERL – Single etch of front and rear lamp irons – £2.95
I will shortly be writing some notes to explain briefly the use of these parts.
To add to your shopping cart, and pay by Paypal, simply click on the buttons above. Postage will be added automatically at the checkout stage. For ordering in other ways, including details of postage, please see the Ordering page (opens in new window).